Zirconia Dental Implant
One-piece ceramic implant made with extremely biocompatible Zirconia, suitable for most patients. Through thorough preliminary assessment, patients will experience reduced time for healing.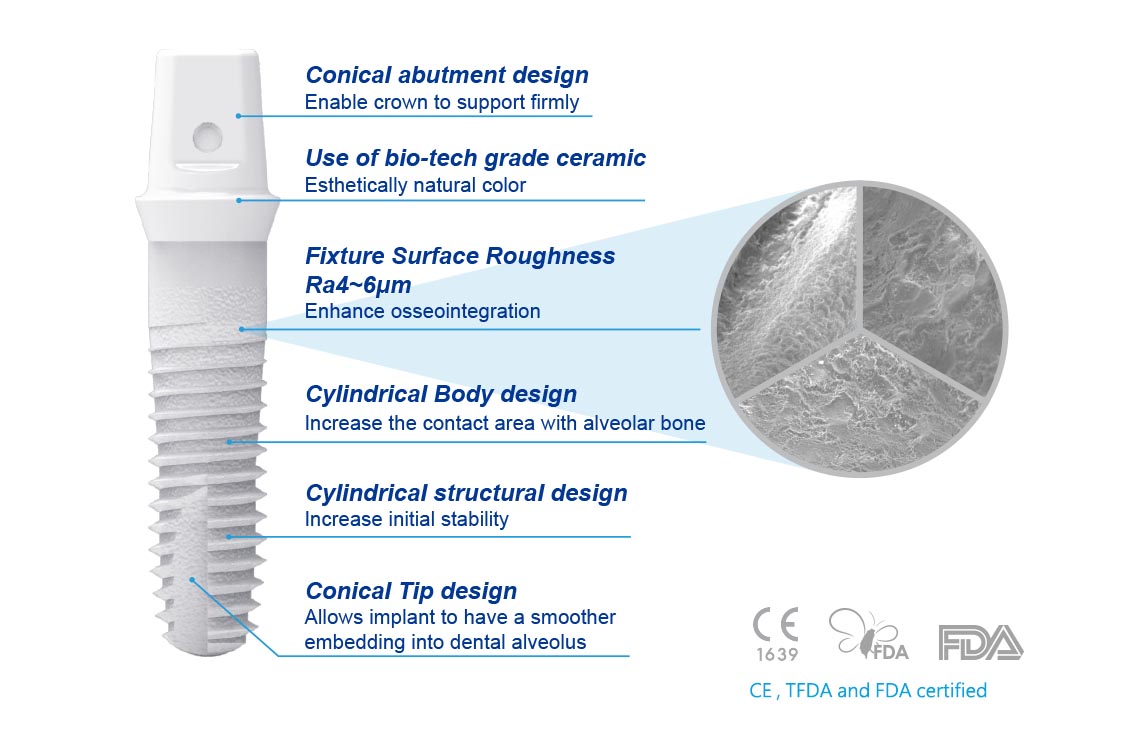 This product is certified as a medical device in the European Union under the Medical Device Directive 93/42/EEC by SGS CE1639,
exclusively for the intended use of support prosthetic devices.
Other non-medical uses ascribed to this device are not within the scope of CE certification, and users should be aware product
performance and/or safety has not been evaluated by SGS for those purposes.